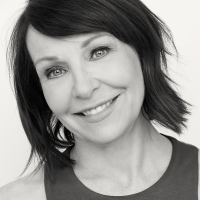 Barbara Hoon is the owner and founder of Six Degrees Pilates. Barbara began practicing Pilates as a dancer at The Juilliard School, and continued training while performing as an original member of the renowned company, Twyla Tharp Dance. She also performed in various Broadway shows, television, and films, all while nurturing her passion for Pilates. Barbara continued her formal training of the work with NYC Pilates instructor, Patrick Strong, first generation Pilates protégée of Romana Kryzanowska, and continues working closely with Pilates master teacher Kathi Ross-Nash. Barbara attributes Pilates to preventing any injuries and maintaining her physical and mental strength during her many years as a dancer.
Barbara brings a wealth of knowledge and experience with over 25 years of teaching clients from all different ages and backgrounds– teens to seniors, corporate professionals to professional football players, and celebrity actors. Her keen eye from her dance training allows her to find and properly address any problems or ailments, instilling better body awareness, a freedom from pain, and a heightened mind-body connection to her clients. Barbara believes that everyone has the ability to find more strength, flexibility, and confidence through Pilates, regardless of age or physical condition. Take a session with her and you'll realize what you've been missing!
Most recently, Barbara has partnered with the wonderful program, Dance for PD®, an empowering, revolutionary program at the Mark Morris Dance Center and replicated around the world, that provides free dance classes for individuals living with Parkinson's disease. Serving thousands of individuals, their families, and care partners, the breadth and global impact of Dance for PD® continues to develop each year. Affiliate programs and partners now exist in more than 120 communities, 42 states, and 16 countries across six continents.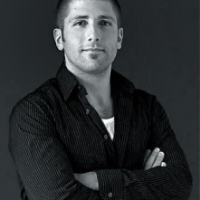 Matthew Pasqua is an accomplished coach who artfully blends scientifically-proven training techniques applied with a proper variation in volume, intensity and specificity. He holds a Master's Degree in Exercise Physiology from Columbia University and has received further accreditation from the National Strength and Conditioning Association (NSCA) as a Certified Strength and Conditioning Coach (CSCS, the re:AB Teacher Training Program as a certified instructor in the classical Pilates Method, USA Cycling as a Level II Cycling Coach, the Functional Movement Screen (FMS) as a  Functional Movement Specialist, the Equinox Fitness Training Institute (EFTI) as a Tier 1 Trainer and The Nautilus Institute as a certified Indoor Cycling and M-Power Coach. He has also received training from The American College of Sports Medicine (ACSM), the National Academy of Sports Medicine (NASM) and the Evidence Based Fitness Academy as a barefoot training specialist. Furthermore, he holds a first dan black belt in Tae Kwon Do and has been a competitor in several Tough Mudder, Reebok Spartan, Gran Fondo and other race events.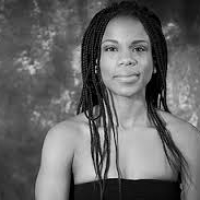 Michelle N. Leach : Michelle has practiced Pilates for the past fifteen years and became a Certified Pilates Instructor after developing a sincere passion for the practice. She studied under the notable and highly respected instructor, Linda Farrell, who trained at the Pilates Studio in NYC under Joseph Pilates' Protégé Romana Kryzanowska. Michelle continued her education at re:AB with renowned Instructor and New York Times Best Selling Author Brooke Siler and Master Teacher Cary Regan, both of whom have studied extensively under Romana Kryzanowska. A native New Yorker, Michelle was raised in Brooklyn and completed her Bachelor's of Science at Baruch College.  With an extensive background in Real Estate, Michelle decided to leave it all behind to fulfill her desire to help people of all different ages and body type become their very best selves and she aims to achieve this through Pilates. Her art is her passion as her patience and knowledge exudes through her teaching, positively motivating her clients to reap the benefits of Pilates mentally, physically and spiritually. Michelle is fully committed to keeping the integrity, principles and authenticity of Pilates, "just as Joe intended".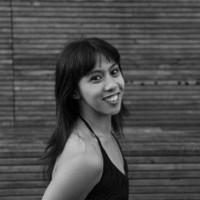 Julia Sabangan: Julia has over 10 years of teaching experience with Pilates. She completed her certification under the Kelly Kane School of Core Integration, and is continuing her comprehensive training with Power Pilates. Julia has taught at many of NYC's most renowned studios, including Power Pilates and BodyStrength Fitness. She is also a certified TRX instructor and graduated from Vassar College.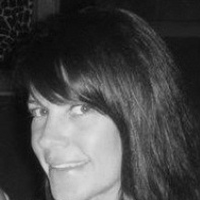 Barbara Place is fully insured and certified in Pilates, Yoga, Reiki, II, TRX and Spin. She is also a Group Fitness Leader and Personal Trainer. Barbara is a dedicated professional, intuitive teacher and healer and a lifetime student. She has been in the health and wellness field her entire life. Barbara has an innate quality of connecting the mind, body and spirit. Her specialty is alignment, core stability, and functional movement. Barbara opened and managed the Merriam Gateway Health and FItness Center in Newton before returning to school to specialize in Pilates training. Barbara studied under Romana Kryzanowska in NYC– a rigorous teaching program with over 600 hours of apprenticeship.